Purpose-driven growth: Why the time to reposition your company is NOW
Few astute business insiders would disagree that companies with a strong and authentic purpose witness higher market share. Or that they grow three times faster on average than their competitors, all while achieving higher workforce and customer satisfaction.
Yet what is less obvious in a volatile world, still struggling asymmetrically through the COVID pandemic, is how to integrate such purpose into current business modelling when growth and consumer spending is facing one of the biggest crises in recent memory.
Surely it therefore makes business sense to take a 'business as usual' approach to stabilise balance sheets short-term and focus on 'purpose' and 'sustainability' when the time is right?
While this is understandable, it is also a total misjudgement. If anything, the COVID pandemic has accelerated consumer trends and only those companies that act swiftly and decisively, using the current crisis as a source of innovation and reinvention, will be able to thrive. Those companies that reposition and embed their purpose successfully now, will be able to enjoy a first-mover advantage and differentiate their brands in the 'new normal' where expectations from consumers, retailers and legislators mean that sustainability or CSR are no longer a 'nice to have' but are a license to operate issue.
And here is why: Three key trends companies of all sizes need to consider today:
1 — Consumer trust and expectation:
The widely respected 2021 Edelman Trust Barometer revealed an epidemic of misinformation around the world describing a rampant infodemic and environment of information bankruptcy. This year's study showed business to be the most trusted of societal institutions, providing a clear path and mandate ahead. For example, forty-five percent of consumers said they have more faith in a joint COVID-19 response from businesses and governments than they do in a government response alone.
The heightened expectations of business bring CEOs new demands to focus on societal engagement with the same rigour, thoughtfulness, and energy used to deliver on profits.   In addition, as countries especially in Europe, are emerging out of lockdown, consumers are more likely to look what a company stands for and how it contributes to societal, economic, and environmental progress. According to the Edelman report, 47% of consumers expect brands to translate their value and promises into new and innovative products and services.
2021 Edelman Trust Barometer | Edelman
2 — Current pace is set by big corporates – forcing smaller players to follow
Plastics are a perfect example how quickly big corporates had to move from paying lip service to facing shareholders demanding urging change to act on environmental and social pressures. Climate change and mitigating policies are increasingly under the spotlight and forcing big companies to act quickly in major industries from forestry to garment manufacturing. Unilever, seen as an undisputed sustainability leader among multinational companies, recently published its climate transition plans and will put them to a formal vote at its annual shareholder meeting. Climate Transition Action Plan | News | Unilever global company website. Social commitments are also broadening their focus beyond human rights compliance or Supplier Code of Conducts and require extensive auditing.
Big businesses know they cannot act alone, and systemic change is needed. Global value chains are increasingly governed by sustainability standards ranging from pending EU Due Diligence legislation linked to market access to voluntary standards such as labelling schemes for fair trade and organic production. While advocacy for the standards is often led by big corporates, its is SMEs that supply them that must face up to new business realities that will require investment.
Another fast-moving area that will affect all companies is financial disclosure and reporting. Mark Carney, former Governor of the Bank of England made an impassionate case to change the way that results are reported to achieve the transition towards a low carbon economy in his BBC Reith Lectures, stressing we 'measure what we treasure' and 'values drive value'. BBC Radio 4 – The Reith Lectures – Reith Lectures 2020 – How We Get What We Value
3 — The value of being a disruptor:
SMEs that spot the opportunity for brand differentiation in this fast-moving external environment can be more agile and disruptive. Everyone remembers the classic tale of how LOVEFILM, the original online movie rental service, inadvertently forced the collapse of Blockbusters due to their inability to innovate from within. Blockbuster Collapses: 4,200 Jobs At Risk (yahoo.com). There are many other recent examples especially related to digital technology.
Sustainability presents the same opportunity. While Patagonia and Ben&Jerry's were early brand leaders in social activism, a compelling recent example is Tony Chocoloney's. Set up in the Netherlands little more than 10 years ago, it has the specific purpose to sell slave-free candy bars and is now the Dutch market leader, also starting to break successfully into many other European markets Home – Tony's Chocolonely. The brand circumvented existing cocoa industry coalitions and set their own supply chain principles attracting support from big supermarkets such as Aldi, gaining the attention from all stakeholders by not accepting 'business as usual'.
To drive purpose successfully into a business. Companies like Tony Chocolonely followed three iron-cast rules:
Purpose is a core differentiator.
Purpose means something to all people – especially younger ones
Purpose is who they are.
Source Purpose-driven companies | Deloitte Insights
All these trends make it totally clear: In a post-COVID world, overflowing with options, but with a new awareness of people and planet, brands that authentically lead with purpose will be the ones discovering new opportunities to deliver value to their customers and the communities in which they operate.
The climate emergency is growing more acute every day. Bis business and governments are designing standards and audits forcing change through their supply chain to meet shareholder expectations.  The companies that reposition now, lead with purpose, are authentic in how they tell stories and articulate their impact to gain trust, focusing on all humans, and imbibing empathy, these companies will be outpacing their competitors and leaving an impact on everyone they touch. The time to act is now.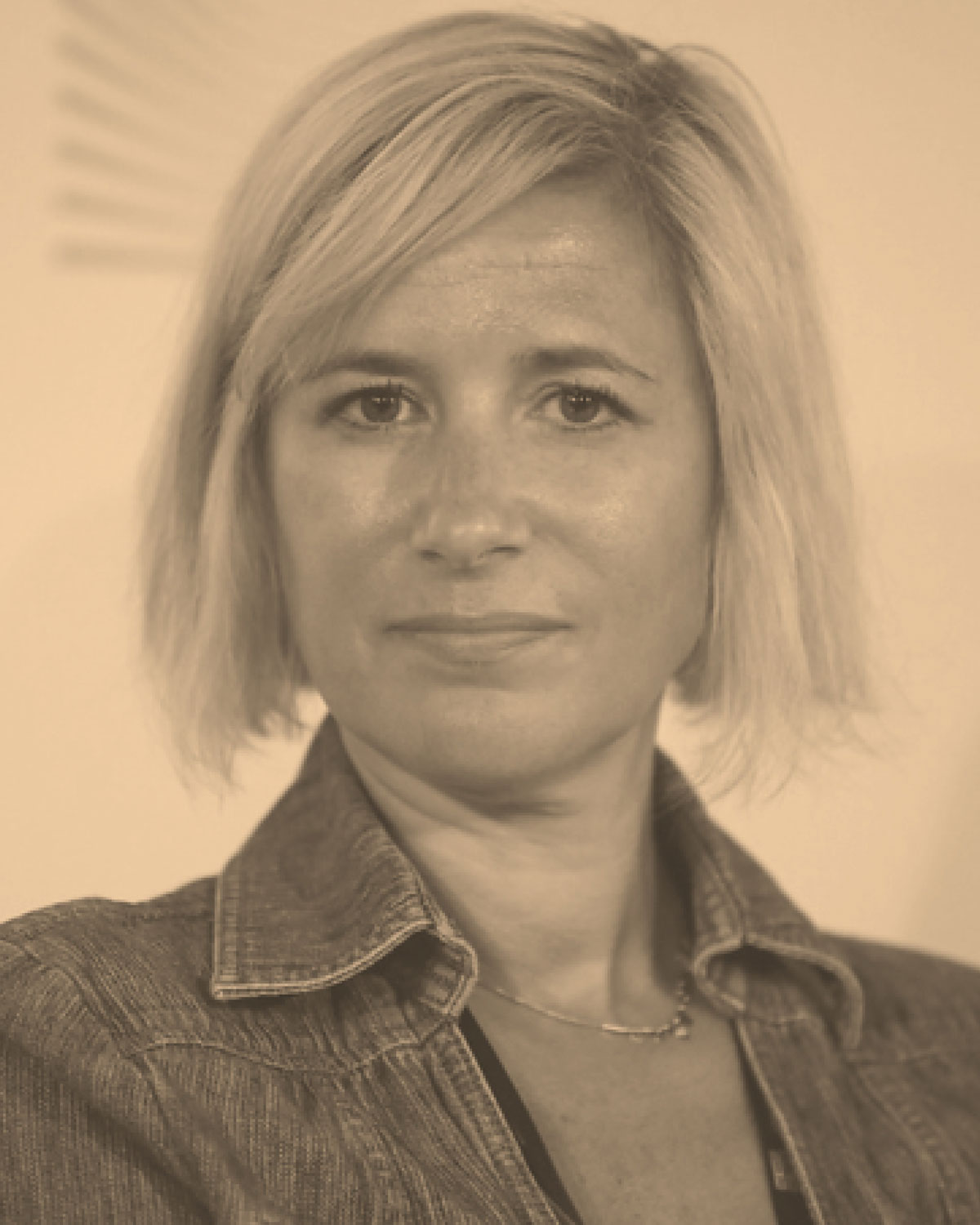 Senior Sustainability Strategist
Sarah Schaefer has more than ten years experience in corporate sustainability working in a number of senior roles for some of the world's leading FMCGs such as Mars and Unilever. Her expertise ranges from strategy development; internal capacity building and driving organisational change; advocacy and stakeholder engagement; to developing deforestation and human rights strategies for specific commodities . In addition, she has specific expertise in working with brands to develop and live their purpose.